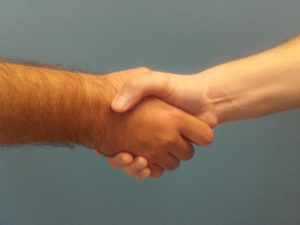 In COMPOSITION we think big and in a collaborative way. The COMPOSITION project has been in contact with EFFRA to pave the way for an effort to gather Lessons Learned in the process of implementation of H2020 FoF (Factories of the Future) projects and projects related to ICT (Information and Communication Technologies) and NMP (Nanotechnologies, advanced Materials and Production) with instantiations in industrial environments and FoF. Check out Use Case Requirements and Lessons Learned for COMPOSITION and for other projects at the EFFRA Innovation Portal. Our goal is to share experiences, problems, challenges, success stories; everything that can help all of us progress in our efforts. We invite you to record your Lesson(s) Learned on a continuous basis, i.e., as soon as you become aware of them.
"The effort in D2.5 Lessons Learned and updated requirements report I served as an inspiration to us. Sure, the template we started with was shaped to the needs of COMPOSITION. However, we felt that it would be interesting to modify it and gather input from other FoF-11 projects, maybe also from other Factories of the Future projects, or even ICT projects with applications in the FoF field." says the Dissemination Manager, Dr. Ifigeneia Metaxa.
Use Case Requirements and Lessons Learned are a principal component of a project culture committed to Knowledge Management. Lessons are learned during project R&D work, Use Case Requirements are revisited during testing and integration, as part of the validation of project prototypes and during literature search and technology watch.
In terms of our project, Lessons Learned feed into task T2.4 Evolutionary Requirements Refinement, and they will be reported in the upcoming public deliverable D2.6 Lessons Learned and Updated Requirements Report II. As previously shared, our deliverable D2.5 Lessons Learned and updated requirements report I is available via our website. D2.5 provides an overview of the requirements engineering work performed in the first half of the project through the iterative process adopted for the COMPOSITION project.